Artist Rebecca Lewis received the Queensland Regional Art Awards (QRAA) Digital Art Award in 2018 for her video piece Streets of Your Town. Part of her prize was a fully-funded one week residency at State Library of Queensland, The Edge. Rebecca blogged about her experience of testing and problem solving new media to expand her artistic practice.
---
What better way could there be to spend my birthday week than as Artist in Residence at State Library of Queensland's (SLQ) The Edge? Additional to the residency was accommodation at The Johnson Hotel in Springhill.
I loved that this gave me the opportunity to be a tourist in Brisbane. I could meander to the State Library each morning through the city and across the Kurilpa Bridge, stopping for a coffee and croissant or just to enjoy the view and the architecture.
Before the residency I looked into the I equipment I would be able to access at The Edge and I started the week with a couple of very clear projects in mind:
Learn how to translate my house lino prints into laser cut jewelry (something I have wanted to do for ages!), and
Further experiment with building simple automata and designing a laser cut prototype.
I built my first cardboard automata a few months before the residency. It was a quick experiment, a bit of creative play but, I realised there was a perfect opportunity with the week at SLQ to push this experiment further.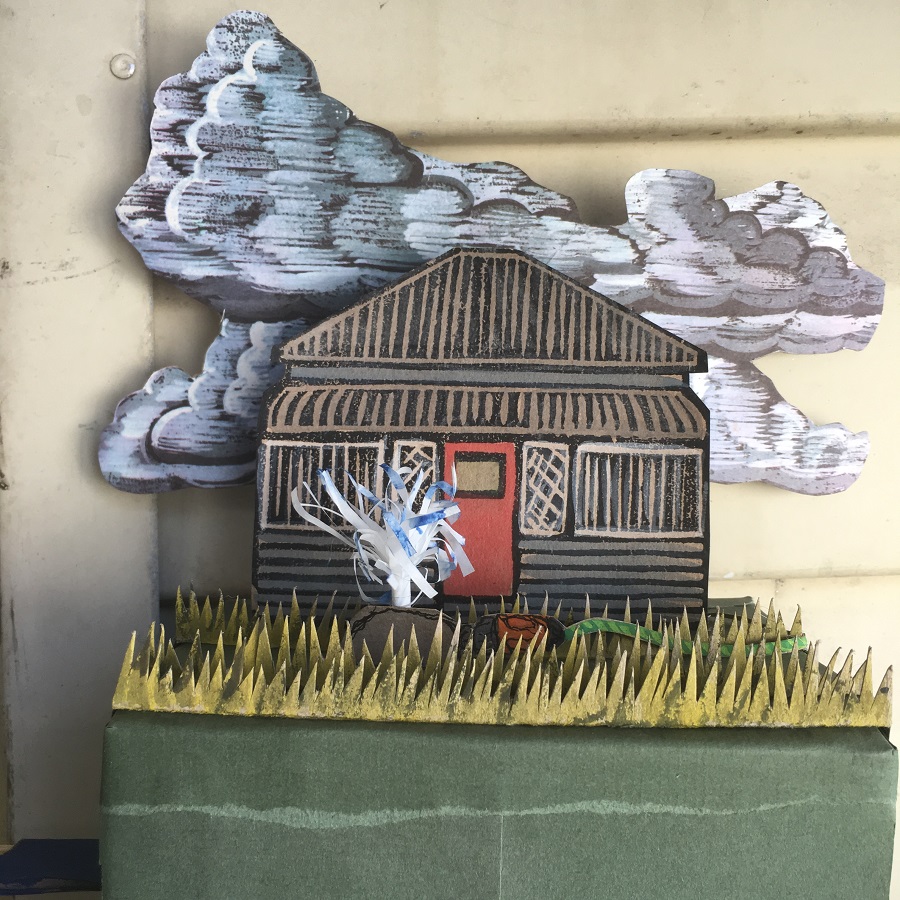 There is a wealth of knowledge and experience among the clever folk who work at The Edge and every one of them were incredibly generous with their time and expertise. I was run through inductions on the laser cutter and CNC router and given a crash course in Illustrator so I could work up my designs for the cutter.
I spent the first couple of days familiarising myself with Illustrator and testing out some ideas on the laser cutter so I could turn my 10 x 15cm lino prints into teensy 2 x 3cm bits to make jewelry.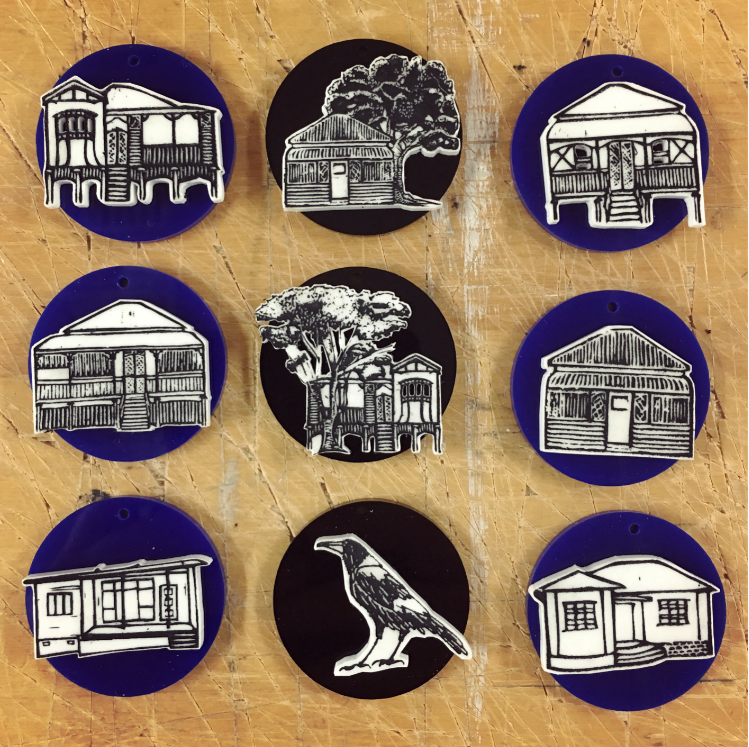 The remainder of the week I spent working through my automata ideas. I played with scraps of corrugated cardboard, a scalpel, hot glue gun, skewers, paper scraps, rubber bands and pliers, testing and problem solving. I experimented with a number of different mechanisms to produce different movements and finally settled on one of the designs to work into a plywood and Perspex model.
The residency made me realize just what a great luxury time is. I had an entire week to focus completely on pursuing my creative ideas without having to worry about anything else. I was able to see through an idea from initial prototyping to a fully realized laser cut sample. It tested my mathematical problem solving, pushed my basic engineering skills and put my creative problem solving skills to the test.  Altogether the week at SLQ was an incredible opportunity to take my practice in what I felt was the next logical step adding movement through human endeavor.
---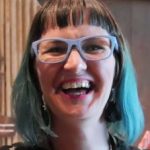 Rebecca Lewis is a self-taught print maker with a particular fondness for Queenslander houses and the stories held within their walls. Living in Ipswich Rebecca is spoiled for inspiration, as almost everywhere you turn you'll find a quintessential Queensland cottage, bungalow or stately home. In addition to lino printing, Rebecca is a big fan of screen printing and combines these two techniques to produce a range of hand printed textiles and homewares. 
---
Are you a digital media artist who is interested in a residency at The Edge, SLQ? Be sure to keep an eye out for entries opening for the 2020 Queensland Regional Art Awards.