It's a Flying Arts' missing persons hunt! Well, of sorts…
Glenmorgan Art Group is holding our 50 year anniversary exhibition, 2020 Vision, and launching the GAG 50 Year History book, 2020 Vision – at the John Mullins Memorial Gallery, Dogwood Crossing, Miles from 6 April – 15 May.
As part of our exhibition we're planning to show the Big Country program 'Nice Things Happening,' filmed in 1975 at a Flying Arts seminar in Glenmorgan with tutor Merv Moriarty.
Also featured were two other Flying Arts groups, Theodore and Longreach.
We're reaching out to Flying Arts members from 1975 who might have been at these seminars.
Do you remember ever attending a Flying Arts seminar when an ABC film crew was filming for the Big Country? Or maybe your relative was there?
We'd love to connect with you. Perhaps you could come along to our 2020 Vision Exhibition and check out the program (and the wonderful artwork). We plan to show the video (on a loop) each day the gallery is open.
Best contact is Jane Bridle 0409582505 or email jane.bridle45@nullgmail.com.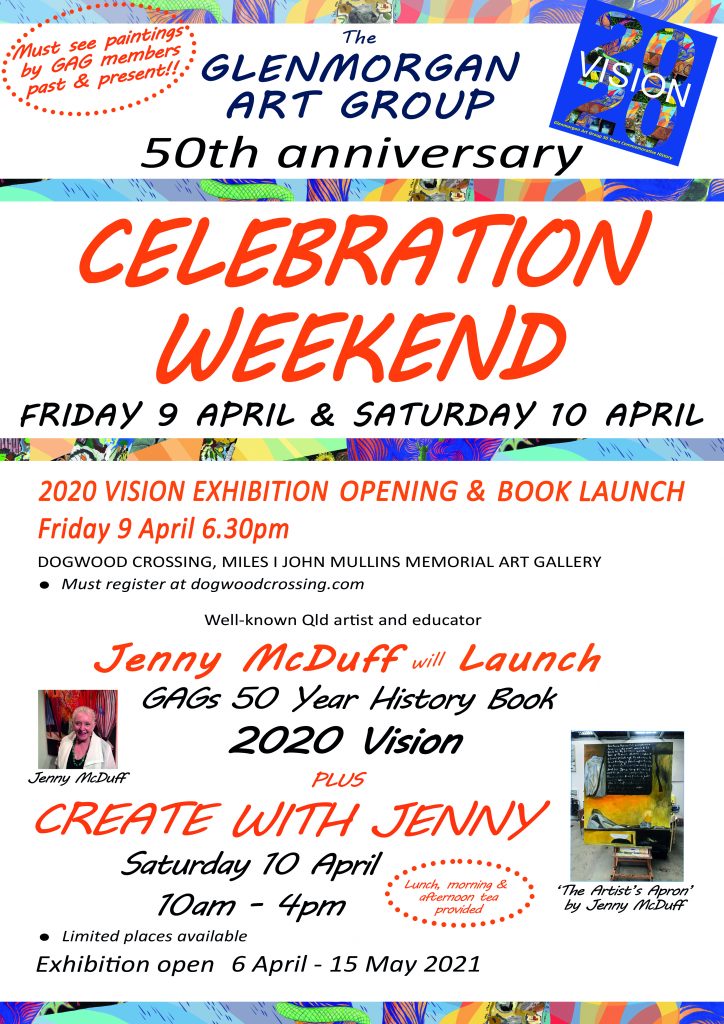 Would you like to be a Flying Arts Member? Receive members rates for programs, news benefits and discounts at participating retailers. Learn more