You might not have heard about the 'mid-career plateau' but it's a common experience for many artists who have reached this vital stage in their arts practice. Mid-career artists often experience fewer opportunities than their emerging and established counterparts.
Sandra Pearce and Catherine Schoch, sat down to chat to us about overcoming their own mid-career hurdles with the help of our Where to Next…? intensive.
The next Where to Next…? intensive for mid-career artists will take place 20 – 21 July. Registrations close June 28.
---
So tell us, how did attending Where to Next…? help you with your practice and career?
Catherine: The program gave me a chance to audit where I was with my arts practice and career and give a multi-focused approach to future directions. By setting up timelines and specific tasks, it gave me an umbrella to frame the next steps. I still find myself using some of the strategies from workshop and reflect much more on my work and where I can take it.
Sandra: I've achieved some clarity as to what to expect from my art practice, as well as how to think about it in terms of a valid career without having to have another job to support myself.
What advice would you give to other artists who are at that mid-career stage?
Catherine: Focused reflection at any time of an artist's career is very important. During mid-career it is especially important as being able to leverage your past experiences, the lessons you've learnt, the networks you've made and your own signature arts practice can help you set up the next stage of your career.
Taking time to reflect, write down and discuss with peers and other like minded people is helpful to sort out what is important to you and what is not. Never stop reflecting on and evaluating your work and where you want to be.
Sandra: Keep persisting through the rejections. Always ask for feedback to ensure you can hone your skills and keep working in the right direction to achieve your goals.
What else have you been up to since Where to Next…?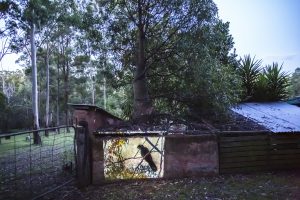 Catherine: I was a finalist in this years Moreton Bay Art Awards and have a few more works in progress to enter in other competitions. I am also working collaboratively with another artist and am in concept stage to create a blog, social media and App around our work and practical tasks for other creatives.
Sandra: I've connected with one of the other participants and we regularly meet to network and support each other, as we have similar goals for our art practices. I feel more confident about my art practice and have given up my day job as planned and am happy with my progress in line with my 5 year plan.
---
This year's Where to Next…? intensive for mid-career artists will take place 20 – 21 July. Registrations close June 28. Book Now.
Join Dr Cathryn Lloyd, who holds a doctorate degree in Creative Industries and has extensive experience across arts business, management and education, to map out your long-term career goals.