We have known Bodhi for a little while now,  she has participated in a number of our workshops and spent a considerable amount of her time volunteering for our exhibition installations. We are excited to be able to showcase her practice this time round. During the lead up to this Spring Exhibition, Bodhi shared some of her insights with us…
I have so much respect and admiration for the people and work of Flying Arts, I was utterly delighted when my submission was accepted. I feel very grateful to be included, especially being in such great company with some amazing artists in such a prominent exhibition space.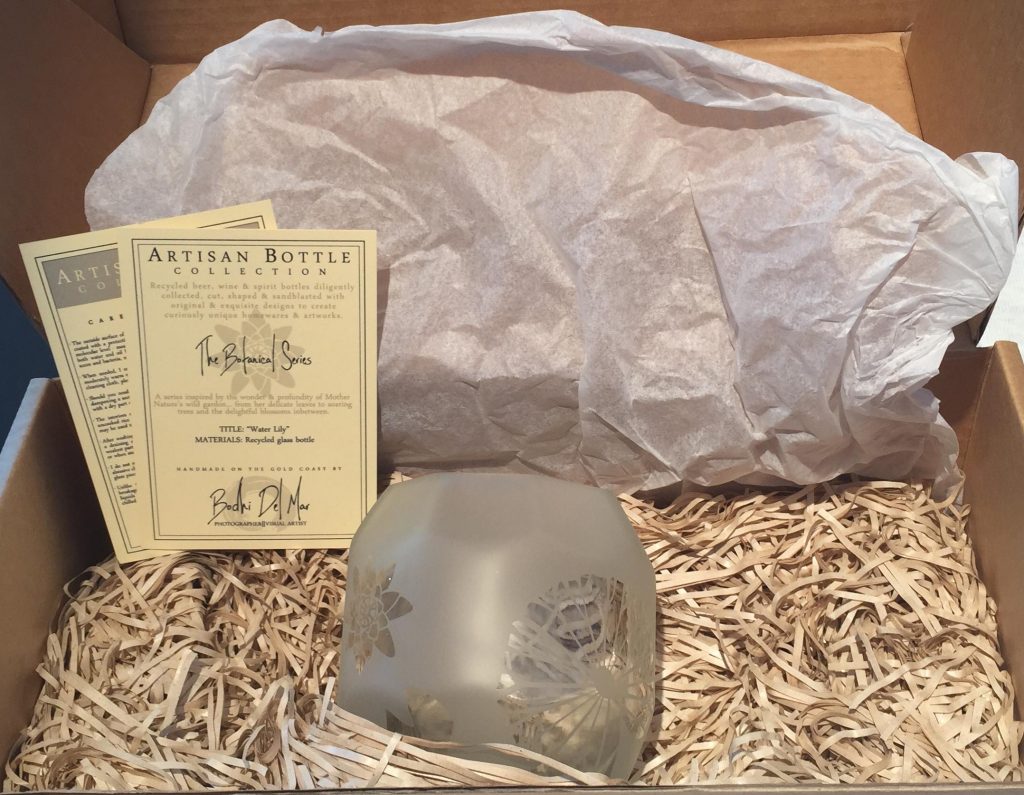 It can be very tempting to try and fit as much work in as possible, but I really wanted to give each piece its own space to breath. My vases are made to be enjoyed from every angle and they tend to take on different characteristics as you move around and let the light play with them. I mucked around with the layout in my studio, I had four vases already made and experimented with different bottles and new designs that would compliment them.
I'm looking forward to releasing more bottles with the two new designs created just for the Flying Arts Spring Plinth Exhibition (Water Lily & Cherry Blossom). 
We asked Bodhi what else is going on in her art practice..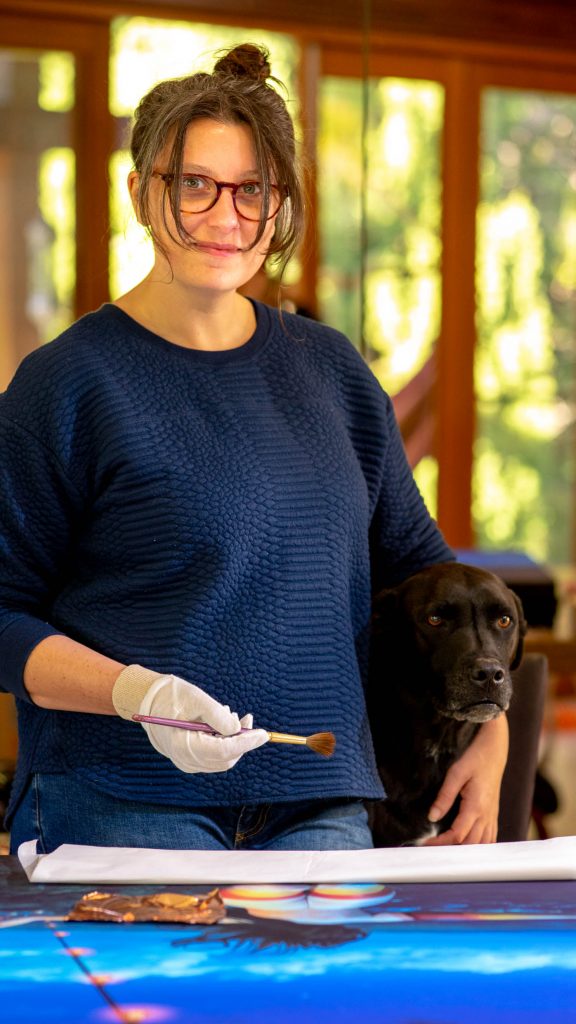 The last couple of years I have been experimenting with different disciplines alongside my cold glass work; I've been a photographer for almost 15 years and have been playing with over-painting and leafing my prints, and completely left of field – I recently discovered the wonderful art of body painting.
Slowly I am bringing all of these seemingly unrelated mediums together to create complex original mixed media artworks. I also hope to experiment with cutting and reshaping the recycled bottles and play with some sculpture ideas.
My aim over the next year is to create a new mixed media artwork every month, whilst working on a large glass sculpture which I hope to complete within the twelve months also. My monthly artwork will include a body painting element… and I am looking for willing models of all shapes, sizes, ages and background if anyone in the SE Qld region is interested!
Connect with Bodhi:
www.bodhidelmar.com
www.instagram.com/bodhidelmar
www.facebook.com/bodhidelmar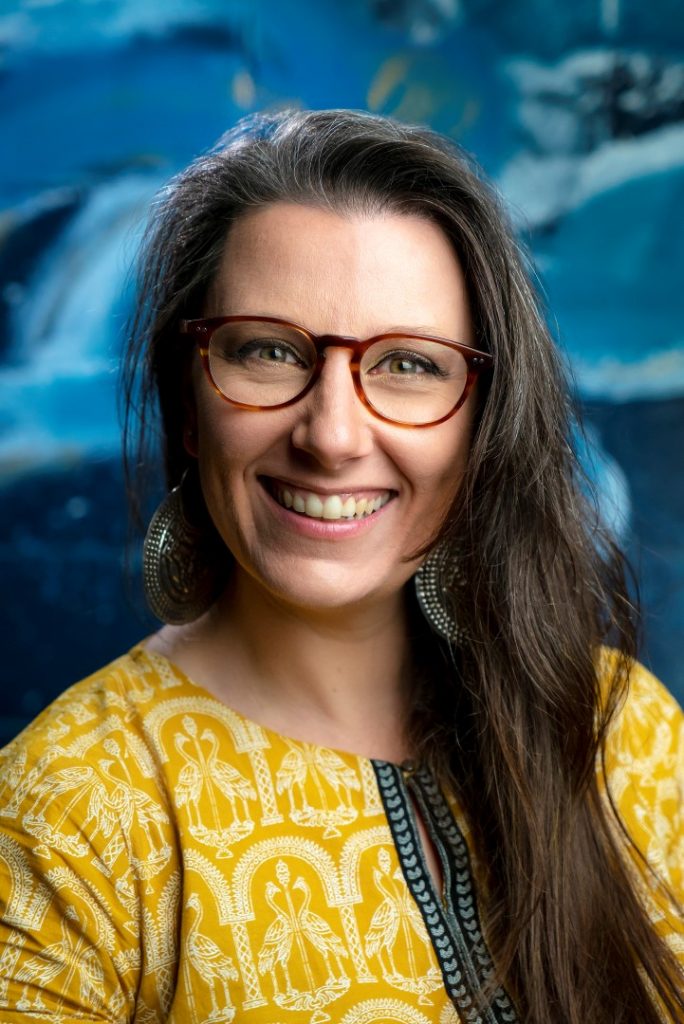 Bodhi Del Mar is a photographer and visual artist working from her home studio on the Gold Coast. Her disciplines include landscape, composite and mixed media photography, cold glass, stencilling and body painting.
Her admiration for Mother Nature and love for beautiful spaces that make you "feel good" inspire her work, exploring such themes as the profundity of the natural world and our choices as humans to exist either within or against it.
Bodhi's embellished artworks are aimed to thoroughly delight and amplify a childlike curiosity and spirit – inspiring a more mindful heart and heartened mind.