There's a persistent theme that we get when asking past touring artists about what they got out of entering the Queensland Regional Art Awards (QRAA). Recognition, encouragement and confidence are the three most used words! Are you ready to enter the QRAA this year? Entries for the 2019 Queensland Regional Art Awards close July 30.

---
Abramo Papp
Naturally, I was excited on both the occasions when my works were selected to tour. The first was for the Essential Character of Queensland touring exhibition; and the second in the current Wanderlust exhibition.
It is such an honour to be recognised as an emerging artist later in life and helped justify my decision to return to my art after retiring. It re-affirms my place in the contemporary art community, even when sometimes I don't feel like a "real" artist because I took up my practice later in life.
While attending the Iconic Queensland exhibition opening in Toowoomba at the University of Southern Queensland (USQ), I met with Flying Arts board member, Dr Rebecca Scollen, who introduced me to my eventual PhD supervisors at USQ.
In 2019, I was admitted to USQ as a PhD candidate in Visual Arts, and my thesis topic is about developing a new colour understanding for visual artists, based on the initial work by the Flying Arts founder, Merv Moriarty. Over the next three years, my arts practice will be about demonstrating a new colour understanding based on the primary colours of cyan, yellow and magenta instead of the traditional colour palette of red, yellow and blue.
My advice to other regional Queensland artists? Enter the QRAA as often as you can as eventually one of your works will be selected to tour. It is such an honour to be selected!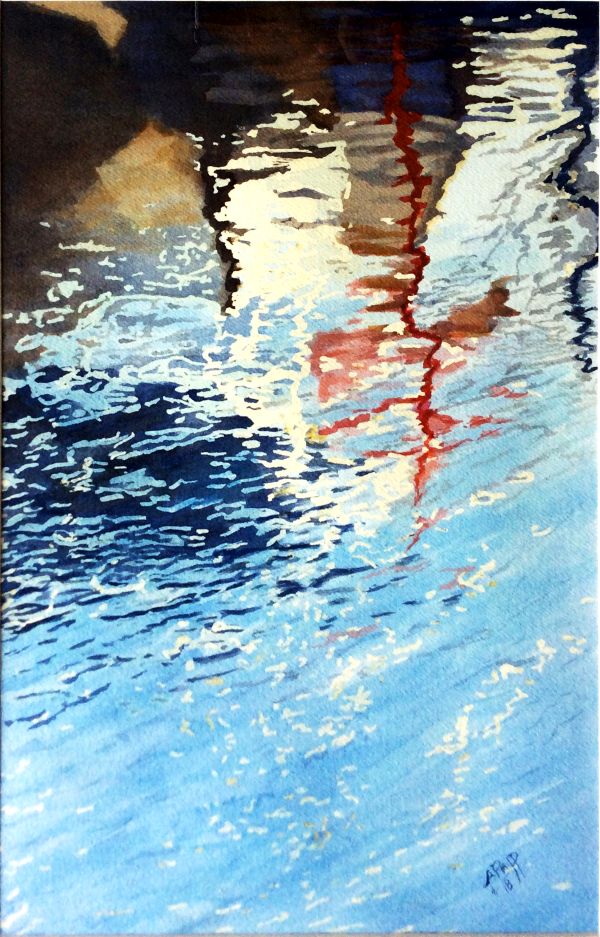 ---
Meaghan Shelton
I won the Textile Art Award in the 2017 Queensland Regional Art Awards.
It certainly was a wow moment when I received that email notifying me of the honour.  When people are interested and supportive it changes everything because you feel that energy present in studio practice and it then becomes a shared dialogue with those who believe in you. I am encouraged to engage further in my process and keep making more because I feel I have something to offer and share with others. The long hours alone in the studio are so buoyed by this kind of recognition.
The most important aspect of winning the Textile Art Award was that it made me really stop and appreciate the process my work has undergone in order to arrive at 'Votive' (the winning piece).
I would urge anyone who is considering entering the QRRA to carefully consider the theme outlined and the relevant section for your entry. winning a prize isn't everything it can be such a positive experience to see you work online in the company of peers. Use it as an opportunity to analyse your work in this context. Really consider what drives your work and what the strengths of your practice are. If you don't win don't worry, keep entering and learn everything you can from the opportunity.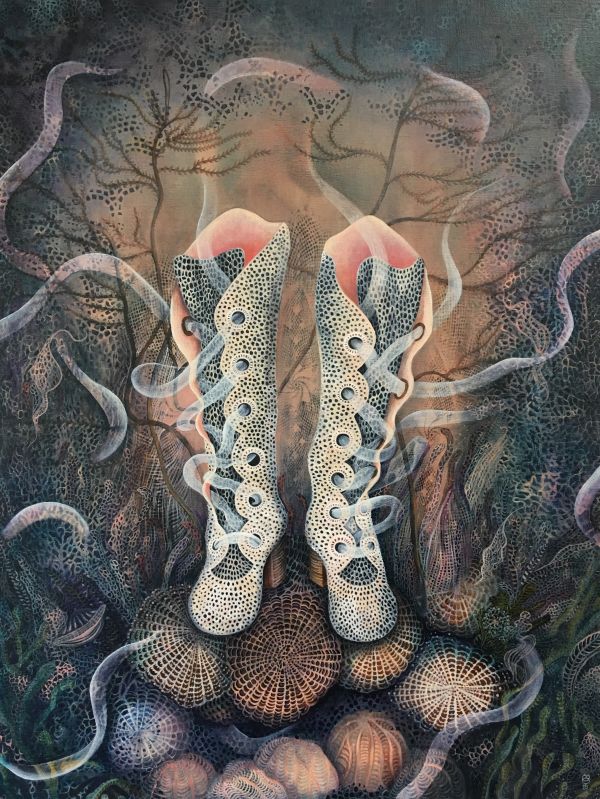 ---
Rosey Cummings
I was very pleased to be selected to tour with the Wanderlust exhibition. Being selected as a touring artist was personally satisfying – it was more evidence of my commitment as an artist.
My advice to others considering entering the awards is to just do it! It was a positive experience. I felt supported and acknowledged during the selection process and also informed of the various steps.
As to what I'm doing at the moment, I am very involved with an environmental sculpture and multimedia event: Call of the Running Tide which is being delivered in Port Douglas from September 20-29th this year.
---
Are you ready to have your work tour Queensland? Entries for the 2019 Queensland Regional Art Awards close July 30.