2021 is the year that Flying Arts Alliance turns 50. Help us celebrate by celebrating you! Together let's Paint the Town all across Queensland and beyond.
From October 2021 until October 2022, we will be celebrating our Flying Arts community, from our talented artists to the enterprising artsworkers, the dedicated teachers and educators and emerging young artists, and the creative communities thriving throughout Queensland.
Flying Arts: Paint the Town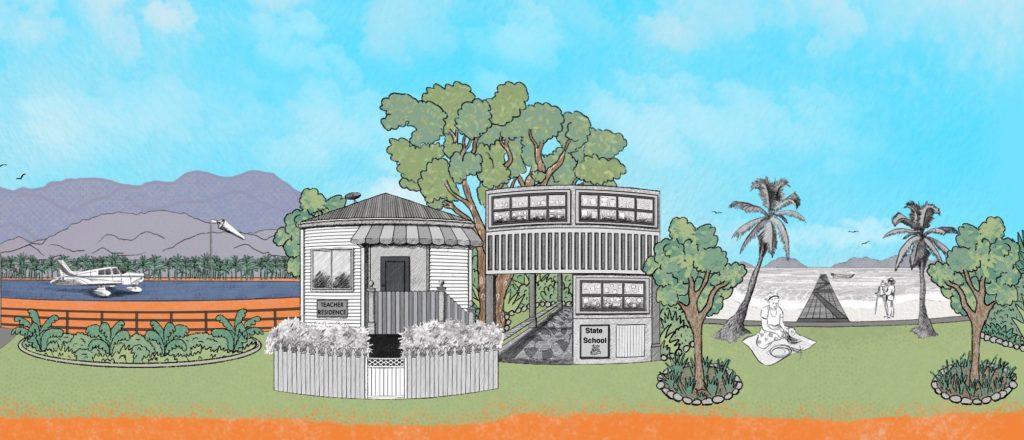 In celebration of our 50th year, Flying Arts has launched a special Anniversary project. This project is an XR experience which aims to celebrate our vibrant community through profiling the depth of talent and commitment that exists in all corners of Queensland.
This project focuses on Flying Arts' community of visual arts practice and regional arts, and celebrates the now and the future, as a tribute to the legacy of the last 50 years, while soaring to new heights!
---
Help us celebrate by celebrating you!
On the evening of Thursday 7 October we hosted a virtual event to celebrate the launch of our 50th Anniversary.
The celebrations took flight with the announcement of the award winners and finalist selection for the 2021 Queensland Regional Art Awards, along with the launch of our very special anniversary project.
We'd love to see your Flying Arts memories. Don't forget to share on social media with #FlyingArts50
---
Our Legacy
In 1971, Mervyn Moriarty made his very first Flying Arts flight. He flew solo out of Archerfield airport in Brisbane on a 6000km round journey to meet with regional representatives across the state to assist him in establishing Flying Arts, then known as the EastAus Art School.
Merv remained the principal tutor from 1971 to 1983, flying to an average of 26 centers four times a year, with extra trips made to organise exhibitions and other special events. During this time, he totaled over 1250 trips and flew well over 400,000km.
During these years, the organisation was credited as being a catalyst for social regeneration for hundreds of artists living on rural properties and regional towns throughout Queensland. This legacy lives on today in the work of Flying Arts Alliance, as the organisation became known in 1994, and the many art groups which formed across the state thanks to Merv's tutelage.